BE a STAR
Fort Lauderdale Stars
Gymnastics
A Fully Recreational & Developmental Gymnastics School
Fort Lauderdale Stars is about everyone. We are committed to helping everyone reach their own potential during the time they are with us. No matter if it's for recreation, fitness, or high competitive teams, we have it all. Our goal is for you to be a star within yourself!
Classes for everyone. Want a class for fun or maybe a little recreation? Or maybe you would like your child to participate in an after-school gymnastics activity? Need to book a birthday party. How about some open gym time. Adult classes? Private lessons or group lessons? Visions of the next competitive superstar? It's all here! Why go for the gold when you can have the STARS…….
When it comes to Gymnastics, we have it all! Read below then go to our Parent Portal for information, time, prices, and live schedules.
Starting from that very first step, this is where all it begins. An introduction to gymnastics at its finest. An introductory gymnastics class for toddlers ages 12 months or walking up to 2 1/2 years old. Each class involves the participation of mom or dad for child support and encouragement. With this special motor skill and perceptual education program children will develop overall fitness through gymnastics and other challenging activities while having fun.
Open to girls and boys ages 3 and 4.  Children learn to follow instructions while developing their overall fitness and motor skills with challenging activities on gymnastics equipment.  Every class concentrates on basic balance, coordination and challenging skills for your child to accomplish.
OVER 70 Classes weekly. Separate Classes for age group beginners, intermediates, advanced, and tumbling (Beg, Int and Adv Classes). Check availability, pricing, or sign up today on our parent portal.
It's the next step up from our recreational classes. Students will be selected by our qualified instructors to be placed in our lower preteam and team classes.
Ranking amongst the top clubs in Florida, Fort Lauderdale Stars offers USA & AAU Gymnastics Competitive Teams. Please email us at compteams@ftstars.com for inquiries or questions.
Congratulations to our 2023 AAU Level 3  Team Champions.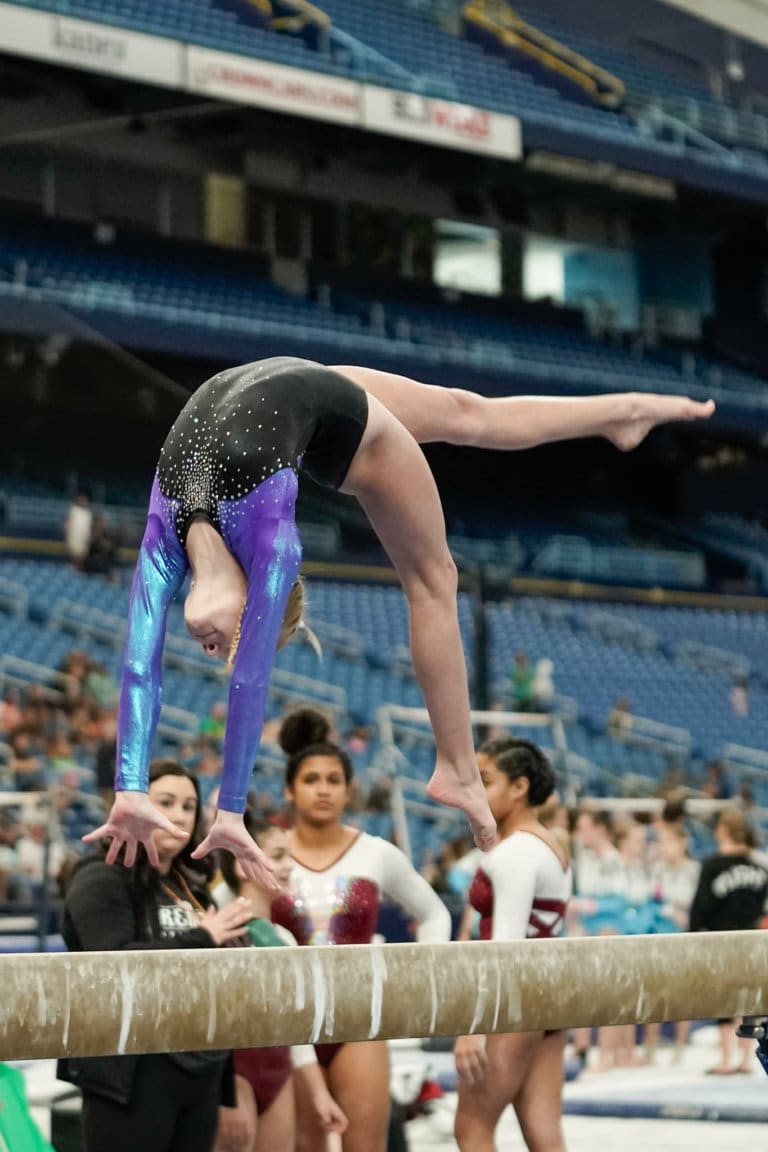 New Gymnastics School Year Starst Aug 28, 2023
We've got an amazing opportunity just waiting for you and your little one! Fort Lauderdale Stars is thrilled to offer our indoor playground for some exciting playtime! Join us on the following days and times below and let the fun begin! It's only $15.00 to participate, and you don't need to register in advance. Your child will love our play area, and you'll enjoy finding a few moments to relax or have a little fun yourself! Don't miss out on this incredible chance to create unforgettable memories with your child. We can't wait to see you there!
Starting August 29th, 2023
Tuesday 11:15am – 12:15am
Wednesdays 10am – 11am
Friday 10am – 11am
From Beginner to Competitive levels, we specialize in private training for all aspects of gymnastics, tumbling, flexibility, and strength training. Email us for more info @ info@ftstars.com
Latest News and Things To Know
Go straight to our Parent Portal. You can select your child's age and find classes and camps geared for them. We offer over 70 classes a week and so much more.
Don't wait to be late!
All classes are on a monthly tuition basis. Sign up when you're ready and cancel when you need to. All classes and camps are on a first come first basis.
Fall 2023 Classes Begin Aug 28th
Get ready for the New Gymnastics Season beginning August 28, 2023! Registration is now open. 
We are excited to announce 3 Open Gyms Every Week starting August 28, 2023
Tuesdays 11:15am – 12:15am
Wednesdays 10am – 11am
Fridays 10am – 11am
No matter if its classes or camps, Fort Lauderdale Stars is the place to be. Over 24 years same ownership……… That says it all.
Just Making Friends. 🤩
So Go Ahead, Press that button and become a Star!